Life Style
More than one scribe wrote the text of a Dead Sea Scroll, handwriting shows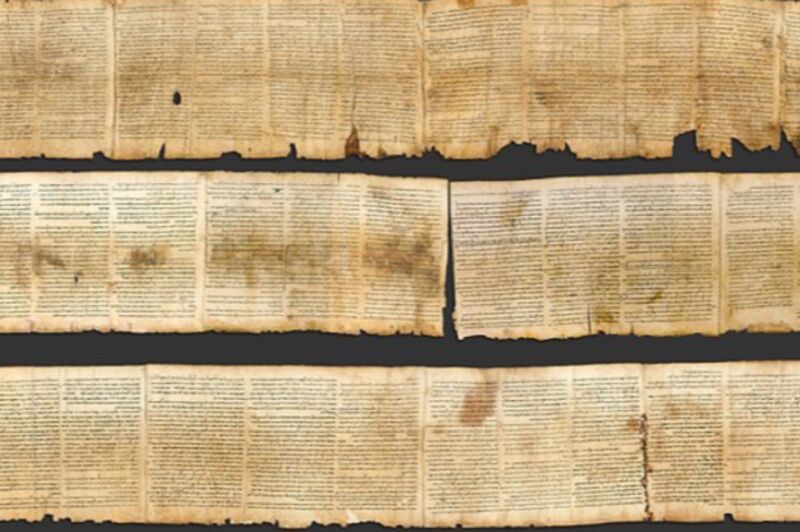 Most of the scribes who copied the text contained in the Dead Sea Scrolls were anonymous, as they neglected to sign their work. That has made it challenging for scholars to determine whether a given manuscript should be attributed to a single scribe or more than one, based on unique elements in their writing styles (a study called paleography). Now, a new handwriting analysis of the Great Isaiah Scroll, applying the tools of artificial intelligence, has revealed that the text was likely written by two scribes, mirroring one another's writing style, according to a new paper published in the journal PLOS ONE.
As we've reported previously, these ancient Hebrew texts—roughly 900 full and partial scrolls in all, stored in clay jars—were first discovered scattered in various caves near what was once the settlement of Qumran, just north of the Dead Sea, by Bedouin shepherds in 1946-1947. (Apparently, a shepherd threw a rock while searching for a lost member of his flock and accidentally shattered one of the clay jars, leading to the discovery.) Qumran was destroyed by the Romans, circa 73 CE, and historians believe the scrolls were hidden in the caves by a sect called the Essenes to protect them from being destroyed. The natural limestone and conditions within the caves helped preserve the scrolls for millennia; they date back to between the third century BCE and the first century CE.
Several of the parchments have been carbon dated, and synchrotron radiation—among other techniques—has been used to shed light on the properties of the ink used for the text. Most recently, in 2018, an Israeli scientist named Oren Ableman used an infrared microscope attached to a computer to identify and decipher Dead Sea Scroll fragments stored in a cigar box since the 1950s.
Read 13 remaining paragraphs | Comments
Source: More than one scribe wrote the text of a Dead Sea Scroll, handwriting shows