Life Style
Aussie Twitter Is Losing Its Mind Over Whether We Actually Grew Up With Mac 'N' Cheese
Aussie Twitter Is Losing Its Mind Over Whether We Actually Grew Up With Mac 'N' Cheese
Umm…was this a thing I missed?
As an Aussie that grew up in the golden age of ABC Kids and Nickelodeon, I somehow knew that mac 'n' cheese was a thing that people frothed over — even though I had never tried it myself.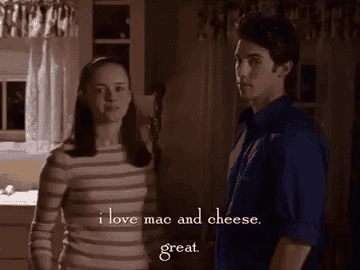 Last night, Adam Liaw — Aussie chef, TV personality and national treasure — dropped a mac 'n' cheese truth bomb that sent Australian Twitter into collective overdrive.
And Adam, the voice of the people, spoke to something deep inside every Aussie — because most of Twitter agreed with him.
It also sparked a debate about which dishes are more important to our collective history, with Australians suggesting that tuna mornay, Continental Alfredo and cheese toasties have more weight than mac 'n' cheese.
Are you an Aussie that grew up with mac 'n' cheese, or does that seem sacrilegious to you? Let us know in the comments below!
Source: Aussie Twitter Is Losing Its Mind Over Whether We Actually Grew Up With Mac 'N' Cheese